Psyfactors Pty Ltd is an organisational psychology practice focusing on the application of psychological principles, research and practice to human factors performance, safety and development for the general commercial, industrial, aviation, mining and construction industries.
Since its establishment in 1975 the company has become a market leader in the development of technologies and methodologies to enhance the accuracy and thoroughness of human factors performance evaluation, risk assessments and training.
Psyfactors brings professional expertise to projects ranging from change management to behavioural risk assessment at induction, integrating a multifaceted perspective to the solution of your unique problems.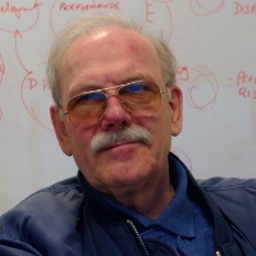 Dr Peter N. Rosenweg
Managing Director
Registered Psychologist
Member Australian Psychological Society
Fellow of the College of Organisational Psychologists
Member Australian Aviation Psychology Association
Member Aviation Medical Association
Dr Peter Rosenweg is a registered psychologist with 35 years experience as a line manager and consultant in mining engineering, aviation, medical, general commercial and manufacturing environments. He has been involved in programs ranging from strategic change management, human factors audits of specific or potential environmental and human performance problems. He is the author of the SSA suite of tests designed to identify those most at risk and vulnerable to breakdown in safety in hazardous occupations. Key strengths are in bringing a pragmatic and indepth perspective and body of clinical and organisational knowledge together with a high level of analytical skills to the investigation design and implementation of innovative human factors solutions. Psyfactors specialist psychologists each with extensive experience in their fields augment project staffing as required.